Top 10 Marine Corps quotes
Over the past 244 years there have been thousands of Marine Corps quotes about the feats and battles of the men and women who have held the title United States Marines. The USMC culture is full of mystique and lore and with good reason. Marines stand apart in terms of discipline, intensity and the relentless desire to accomplish their mission. We compiled our top 10 USMC motivational quotes of all time. Scroll through these timeless quotes and let us know what your favorite one is below.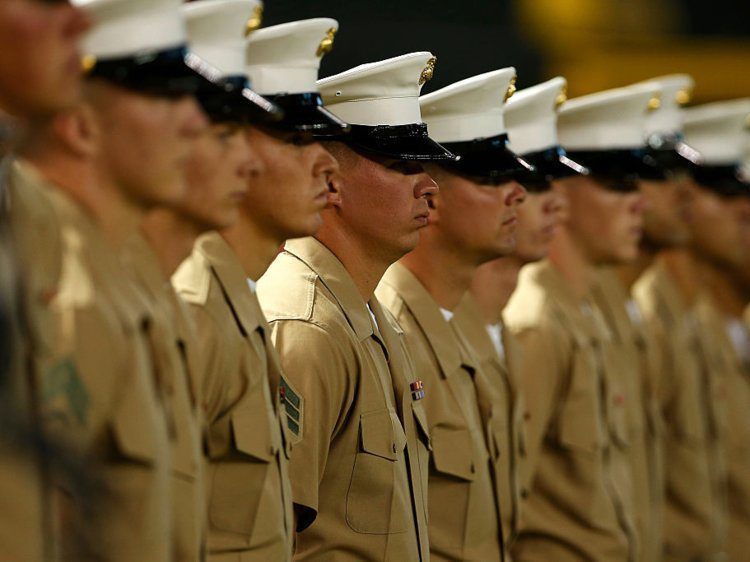 U.S. Marines stand inspection ready at the position of attention.
10. "You cannot exaggerate about the Marines. They are convinced to the point of arrogance, that they are the most ferocious fighters on earth – and the amusing thing about it is that they are."
~Kevin Keaney
9. "The Marines I have seen around the world have the cleanest bodies, the filthiest minds, the highest morale, and the lowest morals of any group of animals I have ever seen. Thank God for the United States Marine Corps! "
~Eleanor Roosevelt
8. "It is friendship, and something beyond friendship, that binds the Marine Corps together."
Blog Posts
7. "Some people spend an entire lifetime wondering if they made a difference in the world. But, the Marines don't have that problem."
~Ronald Reagan, President of the United States
6. "In my experience, Marines are gung ho no matter what. They will all fight to the death. Every one of them just wants to get out there and kill. They are bad-ass, hard-charging mothers."
~Chris Kyle, Most Lethal Sniper in U.S. History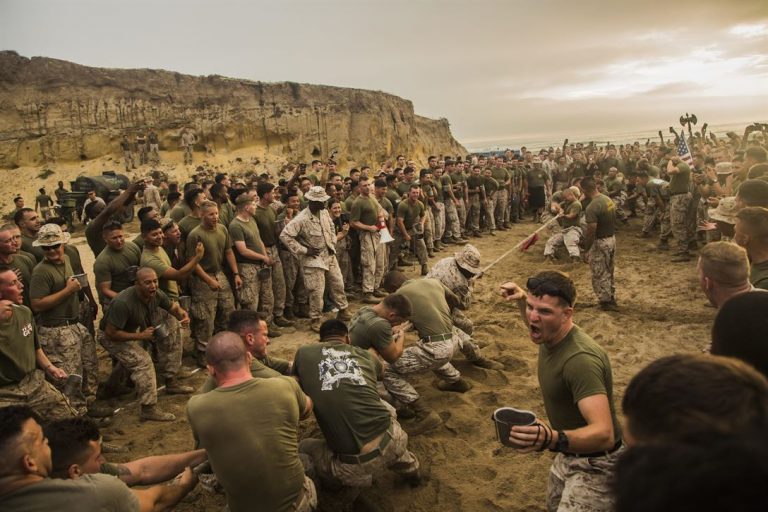 U.S. Marines take a break from training for a friendly game of tug-of-war.
5. "We have two companies of Marines running rampant all over the northern half of this island, and three Army regiments pinned down in the southwestern corner, doing nothing. What the hell is going on? "
~Gen. John Vessey Jr, 1983, during the invasion of Grenada.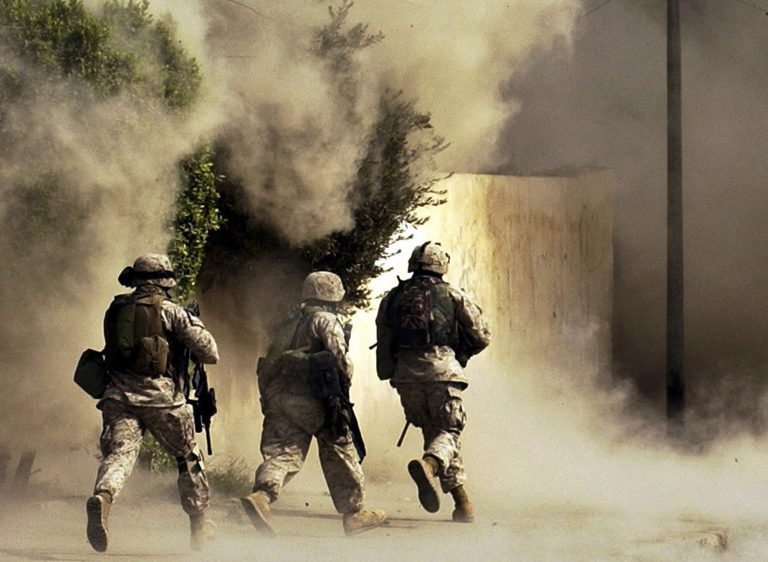 In this Oct. 26, 2004 photo, U.S. Marines from the 2nd Battalion, 5th Marine Regiment, run to a building after detonating explosives to open a gate and engage the enemy during a mission in Ramadi in Anbar province, Iraq.
4. "Marines are built through the ethos of struggle and sacrifice."
~Gen James Jones
3. "Thousands of Marine combat veterans earned medals for bravery every day. A few were even awarded."
2. "Marines I see as two breeds, Rottweilers or Dobermans, because Marines come in two varieties, big and mean, or skinny and mean. They're aggressive on the attack and tenacious on defense. They've got really short hair and they always go for the throat."
~RAdm. "Jay" R. Stark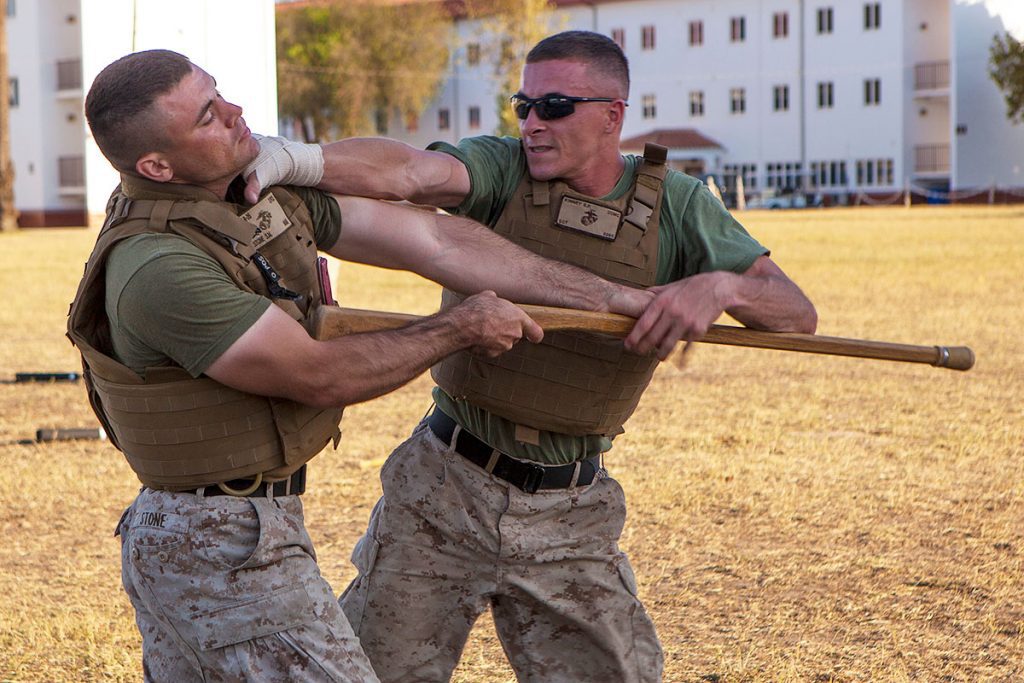 A U.S. Marine disarms his opponent and places a well aimed punch to the throat during hand-to-hand combat training.
1. "Old breed? New breed? There's not a damn bit of difference so long as it's the Marine breed."
~Chesty Puller
For over 240 years there have been thousands of quotes giving credit to those who served in the Marine Corps. These are just a few quotes that made it to the Top 10. Which one is your favorite? Did we miss one that you think should be on this list? Leave us a comment below!
Other Blog Posts