10 U.S. Marines That Went On To Change The World
The Marine Corps has a proven history of taking raw civilians breaking them down and rebuilding them into a team of disciplined, focused, hard-charging, Devil Dogs that get the job done regardless of the obstacles that lay in front of them. The mission of the Marine Corps is to make Marines and to win our nations battles. The process that occurs while making Marines and being exposed to the USMC culture has the potential to change individuals into the greatest version of themselves so that they can go on to impact the world and the people around them. Here are 10 U.S. Marines that went on to change the world.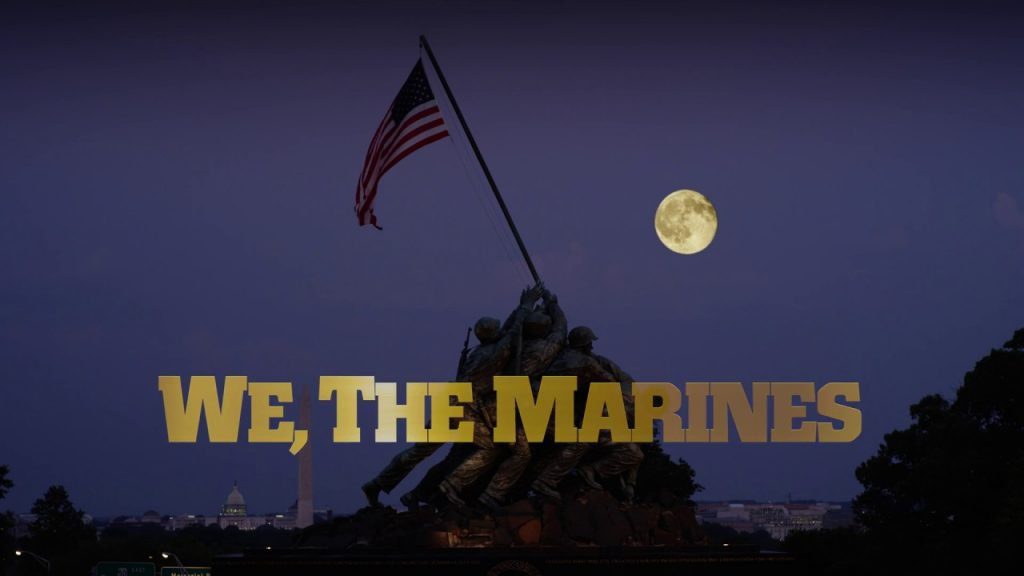 The United States Marine Corps War Memorial dedicated in 1954 and located in Arlington Ridge Park, Virginia.
There are thousands upon thousands of Leathernecks who have positively changed the world by pushing through times of adversity and accepting nothing less than success. Some are entrepreneurs. Others are politicians, athletes, educators, and entertainers. However, they all have one thing in common. They are "The Few" which have gone through a crucible of suffering, hardship and sacrifice in order to be embodied with the traits of Honor, Courage, and Commitment.
Blog Posts
Montel Williams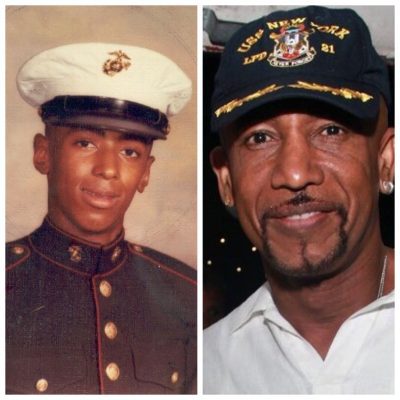 Montel Williams began his career in the United States Marines Corps and reported for boot camp at Parris Island, South Carolina in 1974. However, most of us know him as the award-winning host of the Montel Williams show, which aired for seventeen years. In addition, he is a New York Times bestselling author, entrepreneur, and passionate advocate for veterans.
Fred Smith
Fred Smith was a commissioned officer in the Marine Corps and served as an infantry officer and forward air controller during his two tours in Vietnam. He flew with pilots on over 200 combat missions. During his time in Vietnam, Smith was awarded the silver star, bronze star and two purple hearts. After the Marine Corps he went on to own the Washington Redskins and start FedEx which now has annual revenues of over $65 billion.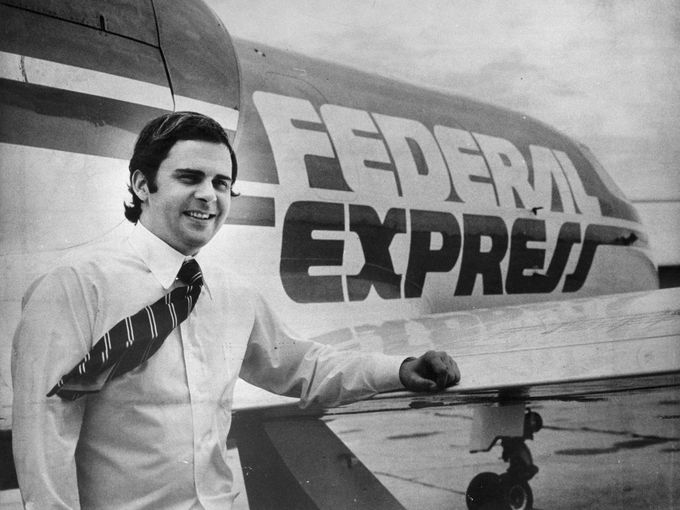 John Nelson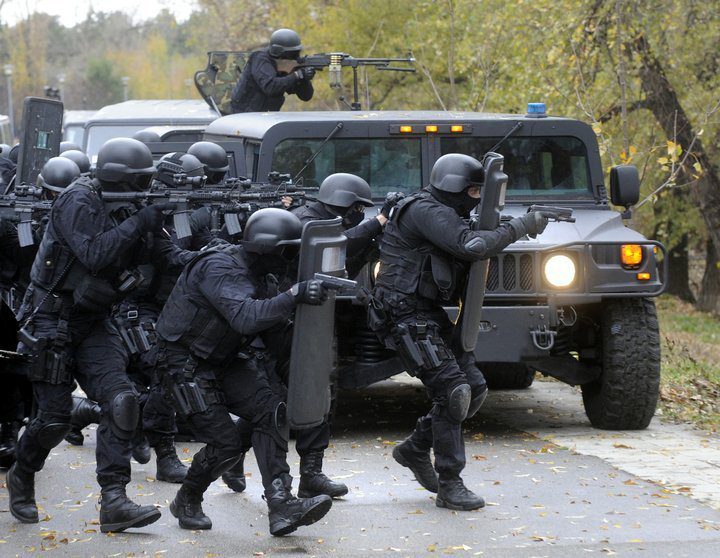 John Nelson is considered to be the founding father of the SWAT (Special Weapons And Tactics) concept. Nelson served in the Marine Corps and later with the Los Angeles Police Department. Nelson based the SWAT concept off of Marine Recon Units and how they operated. He believed that a squad of highly trained police officers armed with specialized weapons were more effective in certain situations than a massive police response.
Chuck Swindoll
Chuck Swindoll joined the USMC and was stationed in Okinawa, Japan and San Francisco. After his honorable discharge in 1959, he started Insight for Living, which now broadcasts a radio program on more than 2,000 stations around the world in more than 15 languages. In addition he is a pastor, author, and radio preacher.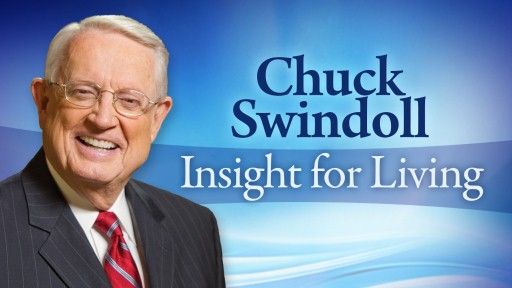 Bob Parsons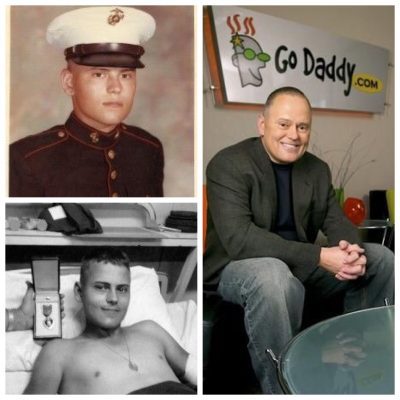 After nearly dropping out of high school Bob Parsons enlisted in the Marines and served as a rifleman in 1st Battalion, 26th Marines. He deployed to Quang Nam Province of Vietnam. During that time he was wounded in combat operations and received the Vietnam Gallantry Cross, which is awarded for 'accomplishing deeds of valor or displaying heroic conduct while fighting the enemy.' In 1997 Parsons started webhosting company GoDaddy.com and sold it for over $2 billion in 2011.
Drew Carey
Drew Carey enlisted in the U.S. Marine Corps in 1980 and served six years. His MOS was 2531 Field Radio Operator. While in the Marines, Carey was looking for ways to supplement his income and someone recommended that he use his jokes. This led him to stand up comedy where he got paid $10 per joke. He went on to starting his own successful sitcom, hosted Who's Line Is It Anyway?, and The Price Is Right. During an interview Carey said, "If there was a fight, I would win it. If there was a problem, I could solve it. I could do it because I was a Marine, and Marines can do anything."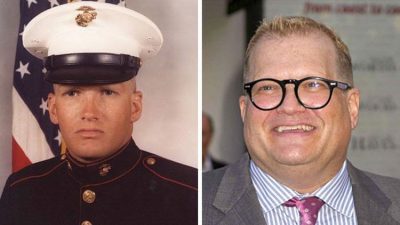 John Glenn
John Glen was a United States Marine Corps aviator. During his service he shot down three Mig-15s and was awarded six Distinguished Flying Crosses and 18 Air Medals. After the Marines he joined NASA and was the first American to orbit the Earth in 1962. He went on to serve as a United States Senator from 1974 to 1999.
Gene Hackman
Gene Hackman lied about his age and enlisted in the Marine Corps at the age of 16. He served 4 years as a Field Radio Operator and was stationed in China, Hawaii and Japan. He then pursued acting and has starred in dozens of films over his 40-year Hollywood career.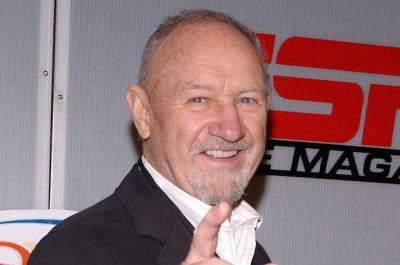 Jarrod Haschert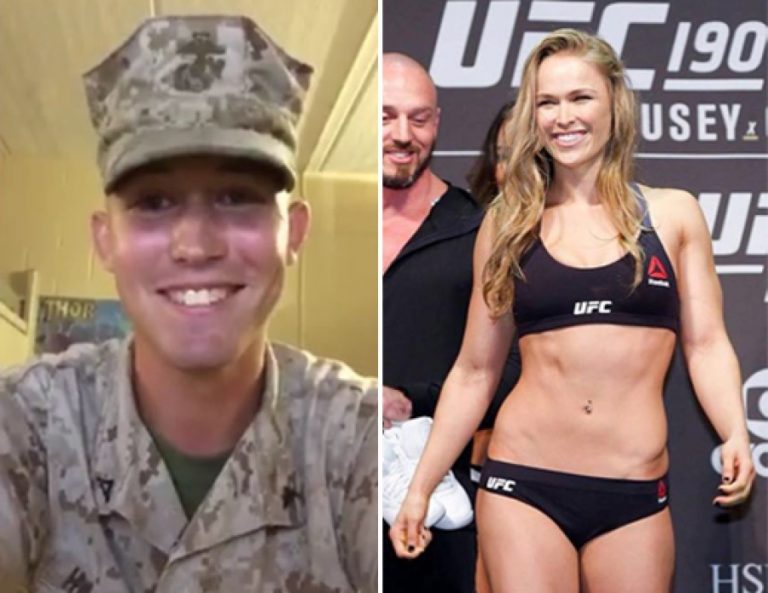 Lance Corporal Jarrod Haschert, a mortar man with 1st battalion 8th Marines, invited MMA fighter Ronda Rousey to the Marine Corps ball in 2015. Despite her being way out of his league, she accepted. The courage and confidence he demonstrated in spite of all odds, reflected credit upon himself and was in keeping with the highest traditions of the USMC.
Perhaps your thinking that this Marine didn't live up to the others in this article, but in our opinion, he certainly does display some of the same traits that made the others succeed in their chosen fields. We included Haschert's story to prove that all it takes is an 'ordinary' Marine with a dream, to achieve extraordinary things.
So whatever your calling or dream, whether it be theater, politics, entrepreneurship, law enforcement or extreme adventure; never forget the ethos that was instilled during your time in the Corps and never give up when you still have the ability to fight and win. Nothing can stop you from achieving whatever you put your mind too. The men listed above are just a couple examples of the tens of thousands of U.S. Marines that have gone before and proved it.
Check out this short video on the psychological tricks the United States Marine Corps uses to make their people more successful!
Other Blog Posts